The seasons are finally changing and there's a little crispness to the air as we head into harvest season. This time of year is especially wonderful in Sonoma County, when the vineyards put on a show of autumn colors, the heat lingers without burning us to a crisp, and so many delicious things growing around here are nearing a perfect state of full-flavor ripeness—especially cannabis. We hope you're getting a chance to take plenty of walks in the autumn splendor, enjoy the last bits of summertime weather, and bundle up with people you love as the nights cool down.
If it isn't obvious by now, we love fall. Croptober is here and the outdoor harvests are starting to come in, we can't wait to share them with you. Halloween is heavily celebrated in the Doobie Fam and we hope you'll stop by Halloween weekend and take a photo of yourself in costume in the portal for our Halloweed Costume Contest giveaways. We'll be kicking off Halloween weekend on Friday the 28th with spooky snacks, music, costumes and specials from a handful of Kiva Sales & Service brands 4-8pm, so be sure to stock up for a weekend full of spooky adventures with us!
To celebrate Croptober, Hall of Flowers, and the seasonal bounty of our abundant region we are highlighting seasonal specials spanning all the categories. You're sure to find something you love and something new to try on the list below, no matter what days you end up visiting. As always, keep an eye on the Demo & Deals Calendar on our homepage for daily brand features and specials that are always popping up for even more ways to stretch your budget and celebrate autumn.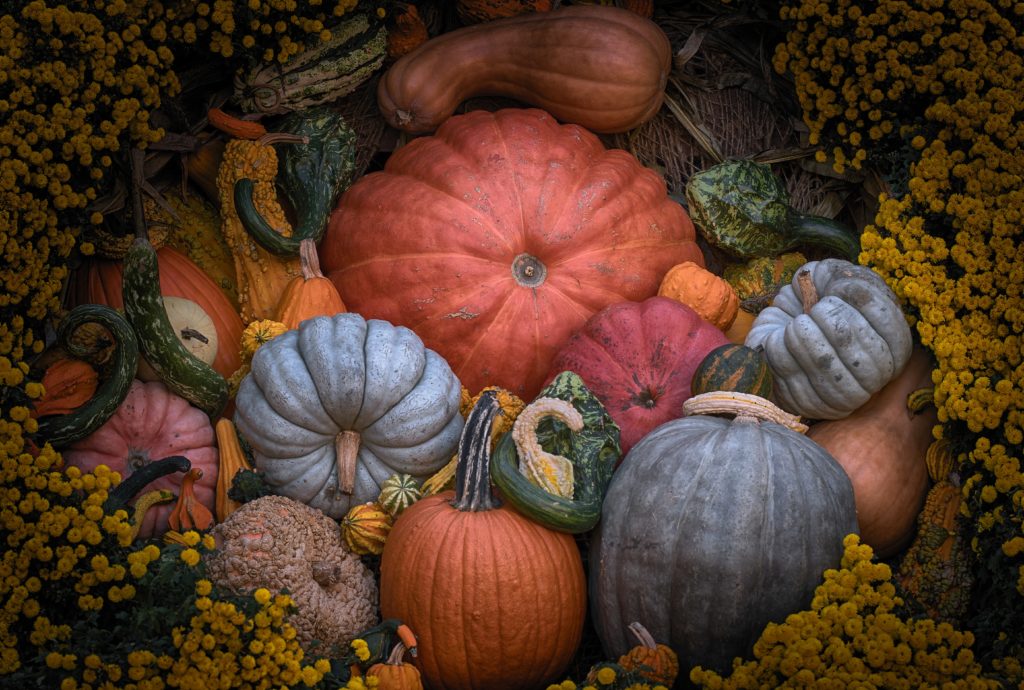 RECURRING DAY OF THE WEEK SPECIALS
Munchie Mondays: Every Monday in October, Buy any Big Pete's Treats product, and get your choice of Birthday Cake or Chocolate Chip Big Pete's cookies for a penny.
Tasty Tuesdays: Every Tuesday in October, Buy any Yummy's gummy and get another for a penny!
Kanha Fuego Fridays: Buy any 2 Kanha gummies, get a Fuego Fruit Cup (or your choice of other available Kanha flavors) for a penny every Friday in October!
Sol Spirit Saturdays: Buy any Sol Spirit product, get a gram bag for a penny!
ONGOING SPECIALS – WHILE SUPPLIES LAST
Alien Labs Boss B2G1 Deals: Buy 2 Get 1 for a penny promo on Alien Labs vapes – ongoing while supplies last.
Headstash BOGO: Buy any Headstash eighth, get an infused preroll for a penny.
Kanha Tranquility: All month long, get 30% off on Kanha's Tranquility 1:1:1 THC:CBD:CBN gummies!
LEVEL Protabs BOGO: Buy any LEVEL product and get a 3pk of Indica or Sativa ProTabs – ongoing while supplies last.
LitHouse Lit BOGOs: Buy any LitHouse eighth, get an eighth for a penny while supplies last.
CROPTOBER KICKOFF DEALS – OCTOBER 2ND – 8TH
Pacific Stone: 15% off all Pacific Stone products.
Time Machine: 15% off all Time Machine products.
Jetty: Buy any Jetty product, Get one half off.
Mary Jones: Buy any 3 Mary Jones sodas, get a fourth one for a penny.
Kanha: 20% off all Kanha products.
Proof: 20% off all Proof and SuperWow! products.
FA Nino's: Buy any 2 mini sauces, get the 3rd for a penny.
Shop All Current Specials: