Fall is here and there are few places in California more beautiful than wine country to revel in its radiance. With so many epic vistas and vibrantly colorful vineyards on display, there's no better way to enjoy the season than taking a stroll in the – let's face it: still pretty warm, but sure, occasionally crisp – autumn air. Pack your sweetie, your bestie or your pup and order that Pumpkin Spice latte to go. Sonoma County's gorgeous scenery is ready to make you fall in love with fall again.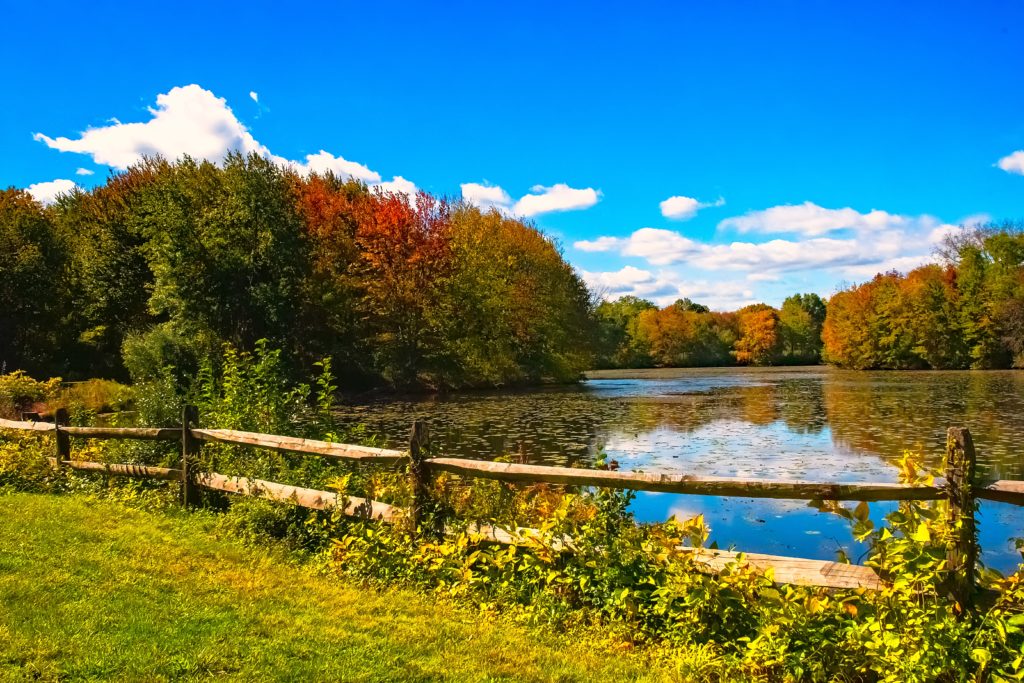 Quarryhill Botanical Garden


Recently renamed Sonoma Botanical Garden, this hidden gem, with its technicolor plant-life, tranquil ponds of water lilies, gently cascading waterfalls, and stunning views of the Valley of the Moon, is truly the jewel of Glen Ellen.


Nestled among Cabernet Sauvignon vineyards and home to one of the largest collections of wild-sourced Asian plants in the Western hemisphere, this 25-acre garden provides ample opportunities to be completely immersed in autumn colors – from rare and endangered forms of Japanese maple and other deciduous trees, to the colorful fallen leaves beneath your feet. Even the fruit dazzles in rich golden, juicy reds and candy purples so striking they almost seem artificial.


With a very Instagrammable fairy bridge to carry you across the stream and picnic tables to accommodate your munchie breaks, this zen dreamscape is one of the best-kept secrets in Sonoma County, perfect for a leisurely stroll that you can manage even on an indica.
Jack London State Park


Iconic golden hills dotted with twisting oak trees… Rolling vineyards in fiery shades of orange, crimson and gold… Bigleaf maple trees whose leaves meander between bright yellow and deep sienna… Mere minutes into an autumn hike through the land Jack London called home and it will be pleasantly apparent why he named it "Beauty Ranch."


Stunning vineyard views await you less than a 10-minute walk from the parking lot. You can also see the stark and eerie stone ruins of the Wolf House, the dream home the writer and his wife had built that burned almost to the ground just one month before completion.


This sprawling park boasts over 29 miles of trails ranging from easy to difficult that take you through forests and meadows, orchards and vineyards, oak woodlands and redwood groves, and high up to some truly expansive views.


If you're up for a more strenuous hike, don't miss the impressive segment of the Bay Area Ridge Trail that runs through the park. It's part of an ambitious series of trails that will eventually connect the entire San Francisco Bay via its ridge tops. The portion that runs through Jack London rewards hikers with breathtaking views of Valley of the Moon – splashed with color in autumn – and the bay itself.
North Sonoma Mountain Regional Park and Open Space Preserve


Located adjacent to Jack London State Park, this 820-acre park offers sweeping views of Sonoma county, replete with vineyards and trees ablaze with vibrant color for miles. Take the Umbrella Tree Trail, a moderate 1-mile stroll that culminates in glorious views of Santa Rosa to the west and sweeping views of Bennett Valley – whose iconic vineyards shimmer with fiery colors in autumn – in the north. There you can take a puff break on the picnic table and exhale your vape into one of the most beautiful autumnal displays anywhere in Sonoma County.
West County Trail
The West County Trail is a 5.5-mile hiking and cycling trail connecting Sebastopol, Graton and Forestville. It is mostly paved and winds through colorful vineyards, orchards, pastures and neighborhoods awash in incandescent red, yellow and amber as the leaves turn. The northern tip of the trail follows an unpaved path directly into downtown Forestville. Take advantage of the surroundings and enjoy a break at a vineyard for some wine tasting along the way.

Healdsburg Ridge Open Space
If you want to take in the season via expansive views dotted with autumn colors, the Healdsburg Ridge Open Space, with roughly 3.5 miles of trails, answers the call. This preserve has forests, meadows and views for days. But most notably, the scenic Russian River Overlook provides a breathtaking view of Alexander Valley's strikingly beautiful vineyards in every shade of fall.


Let the damage from the 2020 Walbridge fire, evident here and other places on this list, serve as a reminder not to indulge in combustibles on your hike. Edibles and vapes are always more the vibe during fire season in Sonoma County, and the perfect way to take in the sights and smells of autumn.