At Doobie Nights we believe in creating community, giving back, DOing the right thing and BEing the example, or Do:Be for short. Thanks to our friends at Dear Cannabis, we're now able to Do:Be a little more to benefit those in our community who could use extra support.
Dear Cannabis is an open-source network of cannabis companies collaborating to create free compassion products for patients in need. They help get donated products created, collaborating with a variety of growers and brands across California, and dispensary partners like us are then able to offer these products at no cost to medical patients in need. We're super excited to work with them, and if you or any patients you know are having trouble accessing their medicine, please ask our team how you can benefit from this important program. Like Dear Cannabis, we believe we can make compassion a priority in the cannabis industry again!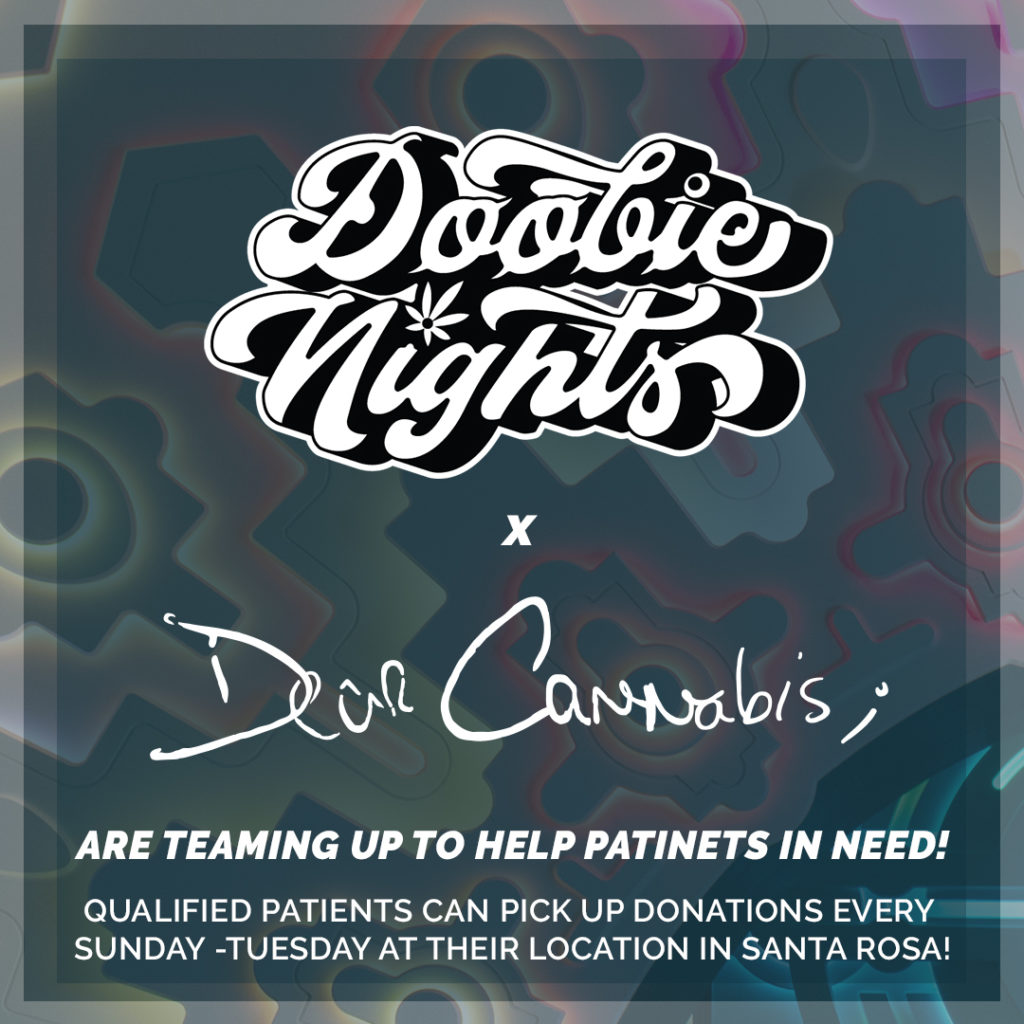 When cannabis went legal in California with Prop 64, it effectively erased the medical cannabis industry that had built a system of support for patients and made legalization possible. Thanks to activist organizations like Dear Cannabis, the legacy of medical cannabis can be honored and access can once again begin to improve for patients with SB 34. Under CA Senate Bill 34 (The Dennis Peron and Brownie Mary Act), Dear Cannabis created a platform for licensed companies to contribute to compassion projects that eliminate product costs for medical marijuana patients in need, and allow cannabis patients to access the medicine they need at local dispensaries like us!
Now at Doobie Nights, cannabis patients will be able to pick up donated compassion products for free (and soon even more medical products donated by Dear Cannabis and their brand partners). All you need to do to qualify for this program is to bring your medical documentation – either an MMIC state card, or a doctor's recommendation. We will scan and make a copy of your documents, check you in and send you home with medicine at no cost to you. We'll simply need to ring up the compassion product as a separate transaction from any other purchases you're making that day. Patients are limited to one free product pickup per week to help ensure we can keep a steady supply for those in need.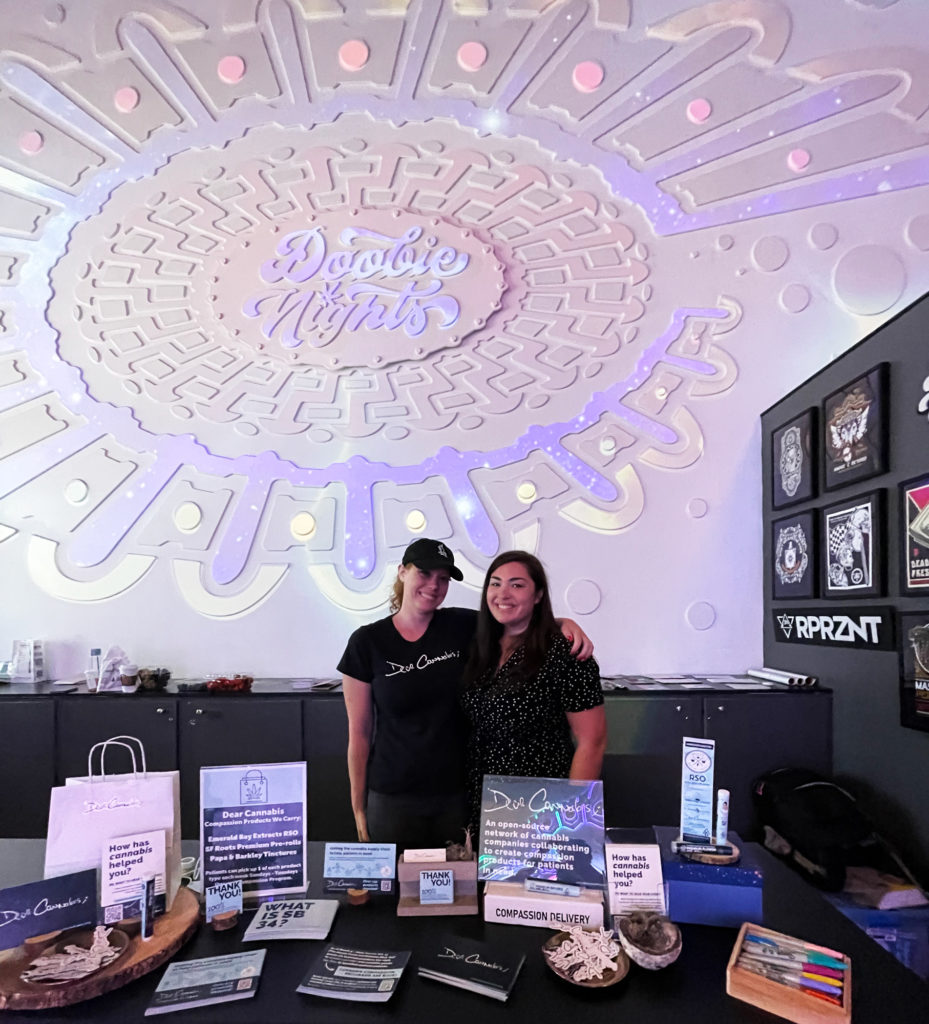 We are so excited that Dear Cannabis has made it possible for us to help bring more medicine to patients who rely on it! We currently have strain-specific RSO made by Emerald Bay Extracts with trim donated by Sweet Sister Family Farm in Mendocino, donated for our patients thru Dear Cannabis. RSO is one of the most medically potent cannabis products available, and patients can now come in on Sundays thru Tuesdays to pick some up at Doobie Nights. Dear Cannabis is working on more products in the near future such as high CBD RSO, and infused pre-rolls.
Creating a thriving community takes a village, which is why we are so excited to collaborate with partners like Dear Cannabis, Emerald Bay Extracts and Sweet Sister Family Farm to offer powerful healing medicine to the patients in our community. Please spread the word to anyone in your life who uses cannabis medicinally and has their MMIC or recommendation – Sundays thru Tuesdays, Doobie Nights is the place to be! And stay tuned for even more product selection for compassion donations in the near future. We are thankful to be able to offer this service and help more people access the medicine they need.