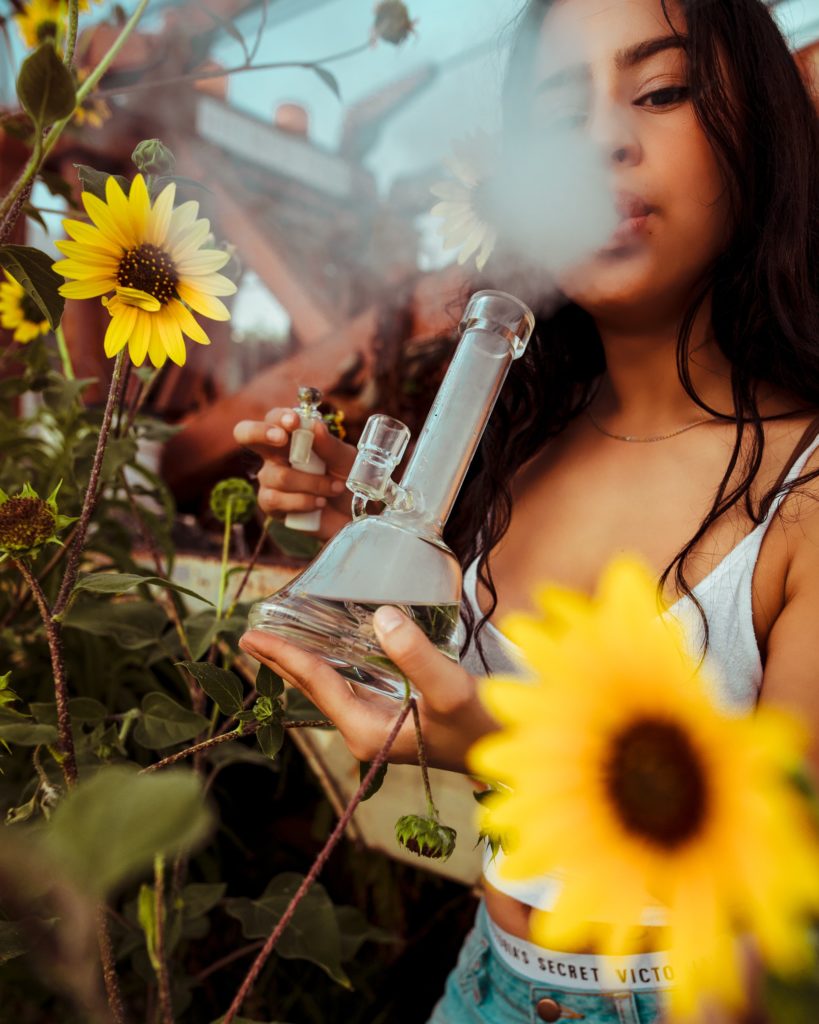 Now that the pandemic is something we're learning to live with and it's safe to gather again, in-person celebrations are back in full force. After a two-year high-atus, we can finally celebrate 4/20 in our usual, epic fashion. And with all the pent-up energy from being stuck inside for so long, this year's events are sure to be a doobie. A doozy, I mean! 
So, assemble your squad and prepare to get joyously wasted. To make it easy for you, we've compiled a list of the best 420 parties raging from coast to coast.
San Francisco: Hippie Hill
The largest celebration in the Bay Area – where 420 originated – will be back at Hippie Hill this year and better than ever: For the first time, you'll actually be able to buy legal cannabis from licensed vendors. Set in the Robin Williams Meadow in glorious Golden Gate Park, this party starts early – 10 a.m. – and features Berner from Cookies Fam as headliner, with appearances by comedian Jeff Ross and Mike Tyson, for some reason? 

Wednesday, April 20 from 10 a.m. to 5 p.m. Free. 21 and over. Robin Williams Meadow in Golden Gate Park. Check for more info on Instagram. 
Los Angeles: Glass House Fest
The Glass House Fest, put on by Glass House Brands, is back for its second year in downtown LA's trendy arts district. This year's event will take place in the immersive dome known as Wisdome. Featuring music and comedy, the party will be headlined by Reggie Watts, bandleader of CBS's The Late Late Show with James Corden. Blackillack, Guapdad 4000 and DCKWRTH will also perform, and a comedy stage will host performances by Trevor Wallace and Friends.

Wednesday, April 20 from 4:20 p.m. to 11 p.m. Free. Adults 21 and up. RSVP and find more info here.
New York City: Unity Day
The stage is set for a spectacular celebration in New York this year, mostly because it's the first 4/20 since the state legalized recreational cannabis. There are more than a dozen events scheduled throughout the week, but one of the best will be the Unity Day party produced by Cannademix. With performances by Wu-Tang Clan's Inspectah Deck and Cappadonna, Sensi All-Stars, Big Nate All Star, PBS Skinz, Puffington and Jdotlittles, this is sure to be a 4/20 to… well, forget, if you're doing it right.

Wednesday, April 20 at 6 p.m., in Manhattan at Webster Hall. $25-35. Info and tickets available here.
Washington, DC: National Cannabis Festival
In the capital of the nation whose Constitution itself was written on hemp, revelers will gather to celebrate 4/20 the following weekend for a two-day smokeout. Wiz Khalifa headlines Saturday and Slick Rick takes center stage on Sunday. Lettuce, Ghostface Killah, Backyard Band, Dupont Brass and others are also set to perform. The event features a Munchies Zone, Exhibitor Fair, Education Pavilion and Advocacy Village for those who want to keep up with the status of cannabis on the legal landscape. 

Saturday, April 23 – Sunday, April 24 at high noon. Adults 21 and over. RFK Festival Grounds. Tickets and more info here.
Denver: Mile High 420 Festival
With many years of legal 4/20 parties under its belt, Denver knows how to do the stoner holidaze right. This year, the downtown party features Big Boi, Lil Jon and Talib Kweli. A crowd of 50,000 is expected to attend, making this likely to be the biggest 4/20 party in the country.

Wednesday, April 20, at 12 p.m. Info plus free and VIP tickets available here.
But of course we all know the best place to be on 4/20 is Doobie Nights – with plenty of giveaways, music and food planned.