2020 has been an overwhelming year, but now it's more important than ever to come together and support each other in our local community, in solidarity with humanity across the globe. Before Shelter in Place orders were issued in California, we had begun hosting weekly 4:20 Happy Hours each Friday, but with social distancing in place we can't have customers in the store for the foreseeable future. While it breaks our hearts that everyone can't experience walking thru the Portal of Wonder and the unique immersive art that fills our store in person, we've figured out an alternative way to connect the community, with the help of some local friends.
We're excited to partner with Blueprints Entertainment and House Arrest Radio to bring you a 'Shelter in Space' livestream event hosted from Doobie Nights and the Twerkulator bus which will be parked outside. Come on a virtual journey with us all on Thursday, May 7th from noon until sunrise on Friday. Physical distance doesn't have to keep us apart in our hearts, let's DANCE every Thursday from the comfort of our homes, and experience the Doobie Nights magic vicariously…
Check our Events Calendar for each week's music lineup, and follow us on Twitch so you'll know when the stream is live!
---
Blueprints Entertainment is building the foundation for Bay Area Bass and House music. During the national Shelter In Place order, Blueprints has been hosting a free weekly, live-stream electronic music DJ show — giving us all a moment to connect with a global community through music and art. These events have received a great response from viewers from all over the world, and their last event had over 30,000 viewers!
Blueprints is committed to creating a platform for all people to resonate and connect with. Through this outlet they collaborate and create a foundation for a healthier world while spreading awareness and sharing an uplifting message. Which is why they have partnered with
Cannabis Against COVID
, a groundbreaking campaign launching in Colorado with two goals: to change cannabis policy and, in the process, raise millions of dollars to support the fight against COVID-19.
This Thursday, May 7th
, Blueprints has selected 13 DJ's spanning over almost 24 hours to bring you a diverse blend of genres and vibes. They will be performing here at
Doobie Nights
, Northern California's brand new immersive retail Cannabis experience. Their dispensary is adorned with sculptural installations and infused with state of the art architecturally mapped LED lighting.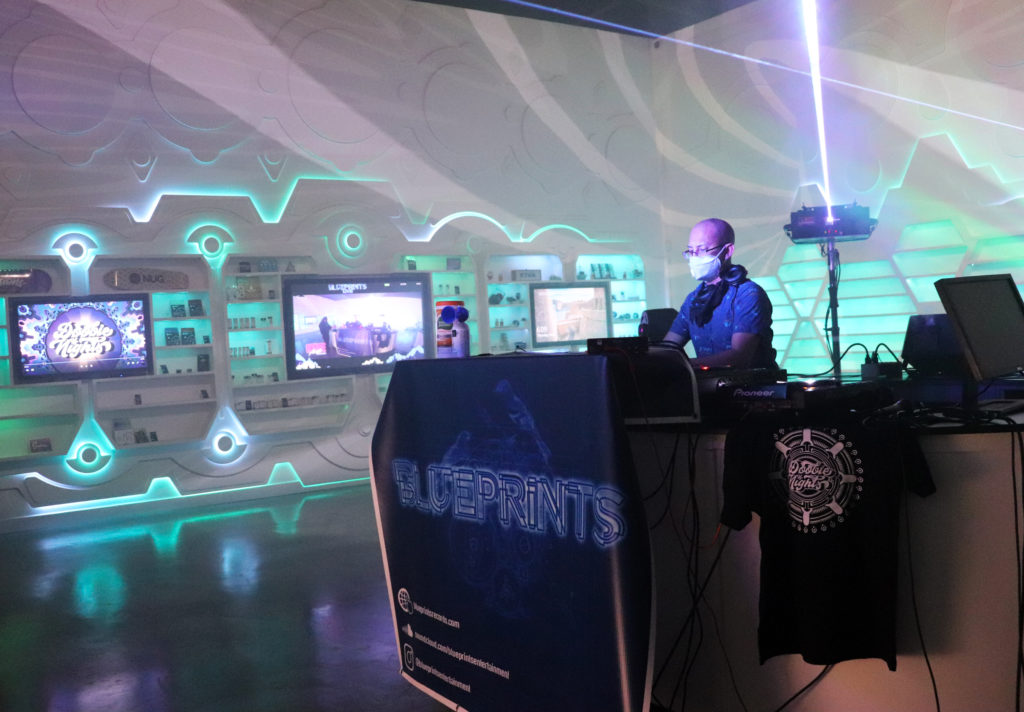 The free stream is a highly unique experience with music, visuals, interactive chat, and high quality audio. Come celebrate music globally and connect with friends from near and far while helping raise awareness and funds for Cannabis Against COVID-19.
Please help us in spreading the word for this revolutionary, live-stream show by sharing the event with your followers, readers, and listeners. To discover more about the event and performers, take a look at the event page, and follow Blueprints Records on Instagram and Facebook.
All donations during the event are shared with the performers and Cannabis Against COVID-19.