As we celebrate Pride month, it is only fitting to take note of the fact that legal cannabis wouldn't be here if not for the contributions and sacrifices made by the LGBTQ community.
Legal cannabis did not come to us from wealthy stakeholders, compassionate legislators, or even grassroots cannabis activists acting on their own. Cannabis is legal now because the LGBTQ community brought it to the world's attention that the plant was often the only thing that provided relief for so many who were sick and dying from HIV/AIDS. From anorexia and wasting syndrome that comes from the disease, to the harsh side effects from the pharmaceuticals prescribed to fight it – cannabis soothed the suffering in a way that nothing else did. As HIV ripped through the community, gay rights activists had no choice but to demand compassion, and ultimately an end to prohibition. 
And it started way before California allowed cannabis for medical use. In 1978, San Francisco Supervisor Harvey Milk, the first openly gay man elected to public office in the history of the United States, helped usher in the nation's first decrminalization bill. Proposition W directed the San Francisco district attorney to stop arresting people for possession, cultivation and distribution of cannabis, essentially decriminalizing the plant fully 43 years ago. 
The infamous Prop. 215, the first bill to decriminalize cannabis for medical use and the reason California has such an iconic cannabis culture today, came in 1996. Dennis Peron, immortalized as the godfather of the cannabis movement, was driven to pursue this cause after he was arrested in his home for giving cannabis to his partner who was dying of AIDS. But Peron made it clear that his efforts were meant for everyone to be able to find relief with cannabis – not just those dying of AIDS, cancer and other terminal diseases.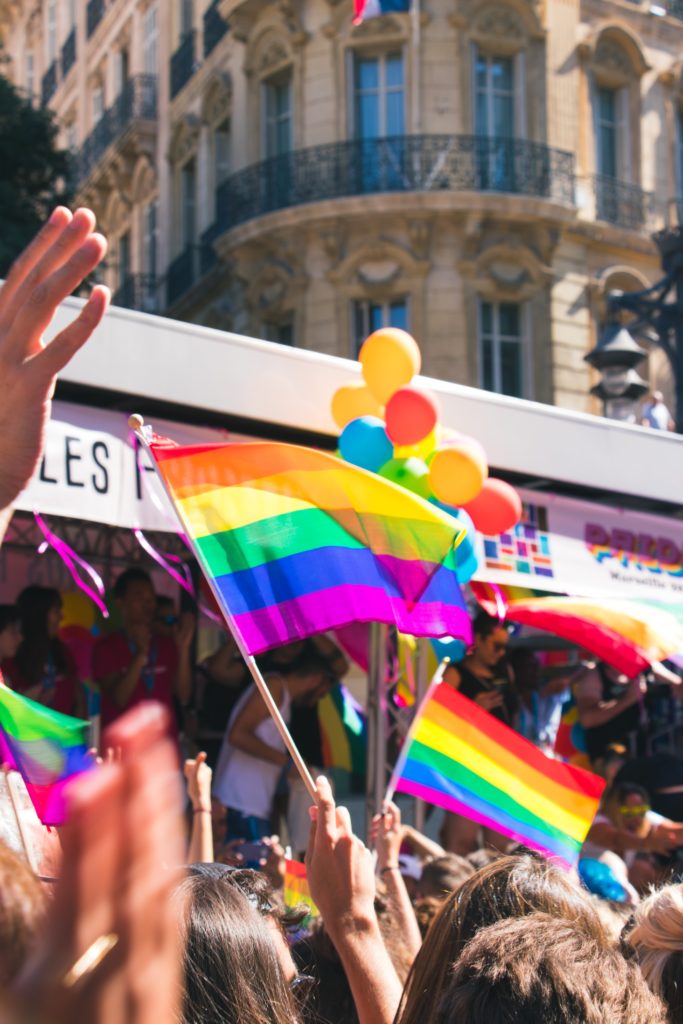 Peron, who co-wrote Prop. 215, deliberately crafted the wording so that anyone with any ailment "for which cannabis provides relief" would be immune from laws against possessing, transporting and cultivating cannabis – "even a broken heart," he said in a 2010 interview for Cannabis Planet TV. 
Today, the LGBTQ community has a higher percentage of cannabis consumers than the heteronormative community. More than 30 percent of LGBTQ adults reported consuming cannabis in the past year, while only 12.9 percent of heterosexual adults did. But this higher usage actually corresponds with "the higher rates of depression, anxiety, PTSD, eating disorders, suicidal thoughts, homelessness, and physical pain that LGBTQ people experience" in a society that continues to marginalize and oppress nonconformists. It's therefore not merely a matter of getting high – it's a matter of survival. 
So if you've ever had the pleasure of walking out of a dispensary with a fat sack of your favorite strain; if you've ever lit one up on the street without fear of arrest; if you've ever been pulled over with no worries because the pounds in your trunk you were legally allowed to carry, you are among the millions of people who owe a massive debt of gratitude to the LGBTQ community.
Just as Dennis Peron looked out for all of us when he crafted the law that would change our lives forever, now we have an opportunity to look out for our family in the LGBTQ community that inspired legalization in the first place.
So light up a doobie, open your wallet, and let's pour some out for the legends that paved the way…
Here are our Top 5 picks of LGBTQ organizations to support:
This organization posts bail to secure the release of tens of thousands of LGBTQ people who can't afford to pay. No doubt this includes a number of people jailed for cannabis. They also raise awareness about over-incarceration in the LGBTQ community.
This group creates a safe space for members of the trans community in the U.S. South to heal – "physically, mentally, emotionally, and spiritually – from the trauma arising from generations of transphobia, racism, sexism, poverty, ableism and violence."
This community-led funding initiative was founded in 2012 to support grassroots justice groups run by and for trans people. The group organizes around shared experiences of racism, classism, ableism, transmisogyny, incarceration, immigration and other intersecting oppressions. 
The Family Equality Council seeks to provide a safer world for LGBTQ families to raise their children by working to advance both legal and lived equality for queer and other non-traditional families.
The Transgender Law Center bills itself as "the largest national trans-led organization advocating self-determination for all people." By using legal expertise and a committment to racial justice, the organization seeks to "keep transgender and gender nonconforming people alive, thriving, and fighting for liberation."