The Beatles had it almost right when they said, "All you need is love." The other thing you need is weed. Whether you have plans for a romantic night out or a cozy evening at home, if you've got a special someone to spend this Valentine's Day with, you're already halfway there. Now all you need to do is find a way to prime the evening – and your date – for romance. 
Valentine's Day just might be the perfect holiday for cannabis enthusiasts, because THC stimulates the hypothalamus, which in turn stimulates sexual arousal. Limited research on the subject suggests that getting high before dropping it low may give women more satisfying orgasms, help some queer men feel less anxious and more emotionally present during sex, and lead to more satisfying experiences among those who consume cannabis exclusively, compared with those who either don't light up or who mix pot with alcohol. Low amounts of THC improve tactile sensation, lower inhibitions and induce a sense of euphoria, while terpenes likewise increase libido. In other words, cannabis and Valentine's go together like… well, you know what they go together like. 
So, what do you get for the cannabis lover who has everything? Not a present – your presence. Not a "gift" – an experience. And Doobie Fam has you covered with creative ways to show your love to the one who loves you almost as much as they love their weed.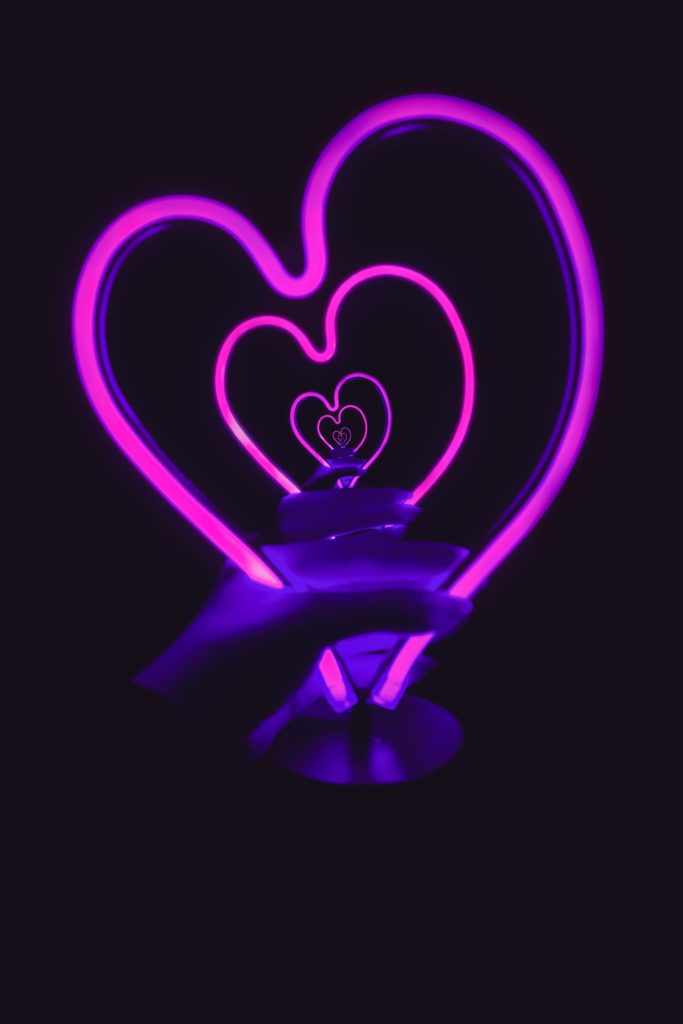 Set the scene with some mood music, candlelight and an aphrodisiac like Kikoko's Sensuali-tea – a cannabis-infused tea specially formulated to "boost libido and intensify orgasm." With herbs like hibiscus, rose petals, lavender and cinnamon, the flavor is described as sweet and spicy with no cannabis taste. And it's the perfect segue to a passionate night of cannabliss. 
For an unforgettable night in, start the evening with a cannabis-infused bubble bath filled with rose petals and tea-light candles that you can either position on the tub or let float dreamily on the water. Opt for Kush Queen's luxurious "Awaken" bath bomb in a 1:1 formulation of THC to CBD. This combination allows for deep relaxation of the body while keeping the mind and senses stimulated, ready for conversation, engaged presence and active touch.
Pour a glass of Gem and Jane's sparkling cannabis-infused Lemon Blueberry and Lavender in a champagne chute or wine glass, and fill a small dish with fresh fruit and strawberries in milk chocolate (or blueberries in dark chocolate) from Satori Confections. If you'll be joining your lover in the bath, you'll get extra points for feeding them with your fingers. 
If more edibles are on the menu, consider Kanha Nano's fast-acting gummies, created using nanomolecular technology that eliminates the wait and delivers on the high. Their Cran-Pomegranate Punch is microdoseable so you can titrate without overdoing it. Thoughtful titration is critical, since too much THC can have a sedative effect that could turn sexy time into sleepy time disappointingly fast. While you're at it, light up an uplifting, low-THC sativa joint, cue that sultry playlist and let the romance begin.
By the end of the bath, your beloved will be well primed for further stimulation of the senses and even deeper relaxation, so give them the gift of touch. Find a CBD-infused massage oil and you won't even have to know what you're doing – the CBD will create feelings of relaxation even if you're not a skilled masseuse. Just have an intent to serve and check in periodically to make sure your lover is pleased with your strokes. 
We think you can handle it from there. Remember to start low on the THC content and work your way up to keep the love energy flowing. How will you be incorporating cannabis into your Valentine's Day celebration? Let us know in the comments!
Shop Our Specials