Much has changed in the two years since Doobie Nights officially opened our doors, and we have weathered many shifts in the world and within our team. Along the way, it's been our customers and local cannabis community who have made all the hard work and uncertainty worth it. Everything we have created has been a collaborative effort and we couldn't be more grateful for our Doobie Fam in Santa Rosa and beyond.
What has been your favorite Doobie Nights memory? We kicked things off with a soft opening party after the Emerald Cup in December 2019, and after testing the waters and dialing everything in, we officially opened our doors a couple weeks later. We had only been open for a few months when the pandemic began, and quickly shifted to curbside pickup only. Our menu offerings have evolved over time and our team has grown since then (check out this February 2020 photo of our store and some of the team done in 360). Over all the hurdles, we have been so thankful to be able to stay open so you can fully experience all the unique magic that makes Doobie Nights special.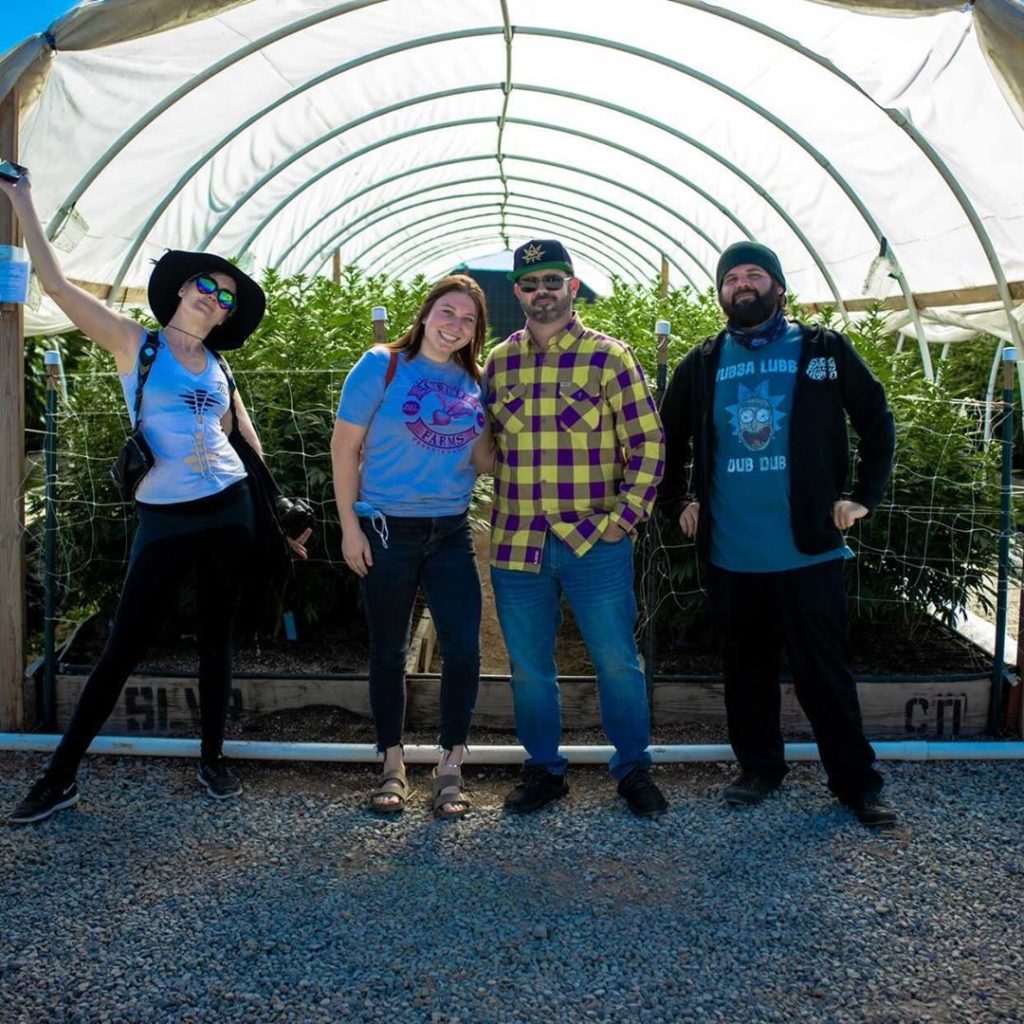 Our secret sauce is our flexible and capable team holding strong with us as we all ride the waves. We have been able to keep our doors open, our shelves stocked and most importantly, our customers happy thanks to their hard work. We have even been able to safely bring people together to celebrate art, music, and our favorite plant medicine several times over the past two years… Like the time we had Big Bertha, a decked out Airstream from Garcia Hand Picked, out in our side parking lot, and we danced to Side Effects playing our favorite jams from the Dead. Or the live streams that Blueprints did from our empty store floor during lockdown, so we could all party together virtually while social distancing in the comfort of our onesies. Not to mention some wild times and long lines for 4/20, 7/10 and the occasional after party for local industry events!
We have been able to collaborate with so many of our amazing brands, tour local farms and facilities (shout out to Elyon for always hooking up our new team members with farm tours), make connections, and build community. Aren't we lucky that we get to sell something for a living that can bring so many wonderful people together like this? There have been some pretty epic highs – like our collaborative events and getting to hook up customers with well-stocked goody bags. And many long hours of hard work – inventory counts, team bonding while doing highway cleanup, learning and re-learning POS platforms, some slow days and… well, the absolute madness of 4/20. And through it all our team has absolutely crushed it! Doobie Fam, you are truly the best. 
We couldn't be more grateful to have the support of our community, and the opportunity to work in an industry that uplifts and empowers humanity. Thank you for being a part of it all – you make this magic possible!
Please share your favorite Doobie Nights memories or event stories in the comments. We look forward to many more years of growing, elevating, and partying together. Cheers to two years, and onward and upward!