Redwood forests are the perfect respite from the sun on a hot summer day, and Sonoma County is home to some of the most majestic redwoods on the West Coast. Known as the Coast Redwoods, these giants are among the oldest and tallest living organisms on Earth. If you favor being high on trees while you're in the trees, head straight over to Armstrong Redwoods in Guerneville. 
Armstrong features find 9.2 miles of hiking trails covering more than 800 acres of protected redwoods, including the Col. Armstrong – the oldest tree in the park at more than 1400 years old – and the Parson Jones that stands taller than a football field is long at a staggering 310 feet. You'll even find trees so big you can actually be high inside them. The park boasts two picnic areas, a seasonal waterfall, and Fife Creek runs through it during wetter months. For a chill stroll, take the Grove Loop Trail, an easy hike about 1.5 miles long that takes about 45 minutes.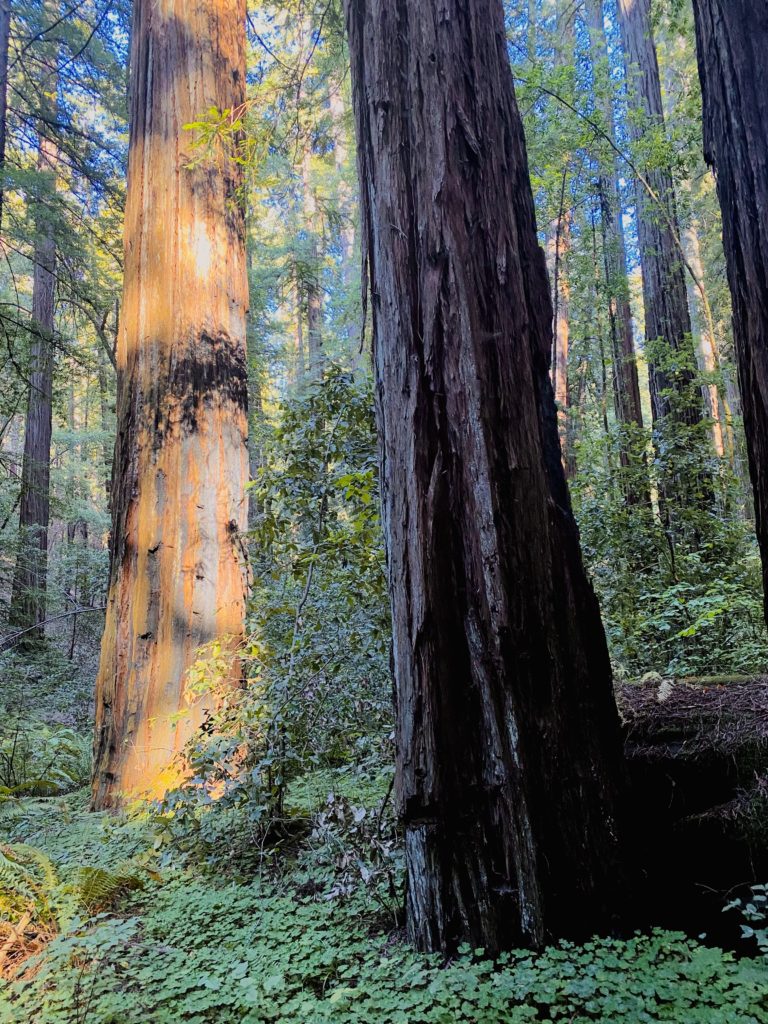 But this redwood grove offers more than just nature to indulge your senses. Meander over to the Armstrong Redwood Forest Theater, a natural outdoor amphitheater 0.5 miles northwest of the visitor center, and let yourself be entertained. All summer long you'll find events like evening yoga, live music, workshops put on by artists in residence, and Story Time with the Russian River Sisters of Perpetual Indulgence, in which local drag queens read children's stories to audiences of all ages while you relish in your own royal highness. The park also features BBQ pits and picnic tables hewn from native redwood.
Although you'll see ample reminders that this park was damaged in the 2020 Walbridge Fire, it's worth reiterating that Sonoma parks in summer are not ideal for open flame. Please don't bring any cannabis that requires lighting up to enjoy. Leave your combustibles at home and load your vape pen or nibble on some edibles instead. Respect nature and get high responsibly.