It's that time of year again! No, not the time to buy into the holiday excess of lining the pockets of corporations only to give gifts your loved ones may never use. This year, be the hero all your weed-lovin' friends are waiting for. With this handy gift guide, you'll find something for every type of head on your list – even the ones who don't toke up. From the chocolate lovers, to the fitness-conscious, to the stoners who don't smoke, we've got something for everyone and your grandma (literally).  
We all have stoner friends whose New Year's resolution you already know is going to be to work out and shed a few pounds. Now you can give them the gift that won't give them the munchies.
The Durban Venom THCV Cartridge by Heavy Hitters is made from Durban Poison, the South African landrace that's one of the most solid sativas on the market, and infused with an extra dose of THCV, the appetite-suppressant cannabinoid. That makes it more than just an excellent choice for a beast-mode workout – Durban Venom is basically kryptonite for the munchies. 
Durban Venom is also the ideal gift for the sativa divas on your list. Touted as "Wake n' Bake 2.0," this cart has the sought-after effect of getting you high without slowing you down. Perfect for the diet-conscious gym rat on your list or any cannabis enthusiast who appreciates a truly energetic sativa.
Got chocolate lovers on your nice list? 
Papa & Barkley's THC-infused dark chocolate bars are gluten-free, made with rosin, and come in exotic flavors like Raspberry & Puffed Quinoa, Coconut & Caramel, and Mango Macadamia.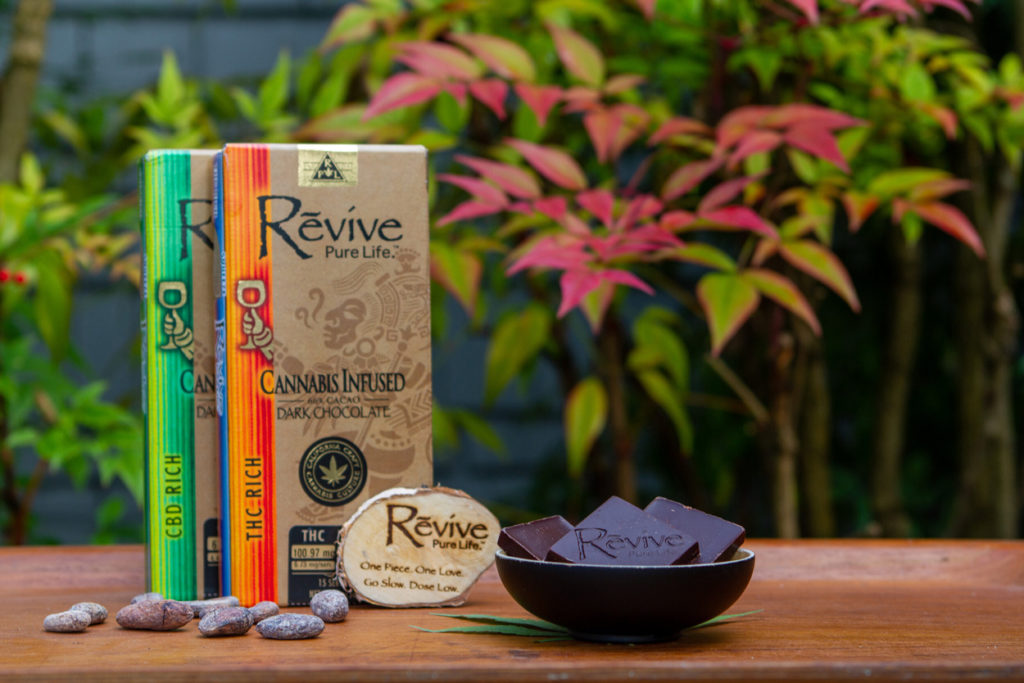 For the chocolate lovers who aren't looking to get high, may we suggest Revive's CBD-rich Dark Chocolate Bar. With a 7:1 CBD to THC ratio, this silky, luxurious, organic chocolate has healing properties galore without ever sacrificing taste. With a whopping 120 mg of CBD in every bar, this is one of the most potent CBD chocolates on the market. And with each piece containing only 1 mg THC, Revive raises the bar and raises the vibe, elevating your mood without getting you (or your mom, for whom this would make an excellent gift) stoned. 
How about something for the daily tokers with high-tolerance levels? Naturally, we have you covered. 
We all have that friend who has smoked so much herb for so long, they need consistently higher THC content to launch. The Purple Punch Liquid Diamond Cartridge by Loud and Clear is that rocket. With a face-melting THC content of over 94%, this double-indica is sure to impress the head whose tolerance is as high as they always are.
This super relaxing cross between indica-heavyweights Larry OG and Grand Daddy Purp has a terpene profile that calls to mind blueberry muffins and grape-flavored candy. 
Its calming body high may make you one with the couch, so it's an ideal choice for the indica-heads on your shopping list, too. But be warned, it does live up to its name: Purple Punch packs a punch, so be sure to gift this only to experienced stoners.
At Doobie Nights, there's something for everyone – even those who don't smoke cannabis. So, for the ones on your list who want to luxuriate, not elevate, we've got you.
Kush Queen Bath Bombs offer the perfect blend of cannabinoids, terpenes, and organic essential oils, specially formulated to nourish the mind, body, and spirit, all without being psychoactive. 
The Awaken 1:1 CBD Bath Bomb infuses enlivening peppermint oil with the entourage of cannabinoids and terpenes to produce a rejuvenating spa-like experience in the comfort and coziness of home. The Relax 1:1 CBD Bath Bomb, infused with calming Lavender, chamomile, and frankincense, creates an experience that soothes and mellows. These bath bombs are bomb, and the perfect gift for the ones on your list who deserve a little me-time.
Grandma not a weed-head? We've got just the thing. 
Care By Design's 1:1 Pain Cream is loaded with full-spectrum cannabis, equal parts CBD and THC, and a dash of THCA and CBDA. It's formulated with aloe vera, shea butter, and other calming botanicals that combine to create effective pain relief while remaining non-psychoactive since it's applied to the skin. So, be a dear and pick some up for grandma this holiday.
How about for the cannabis enthusiast who still loves weed but no longer smokes? Needless to say, we've got just the gift for them, too.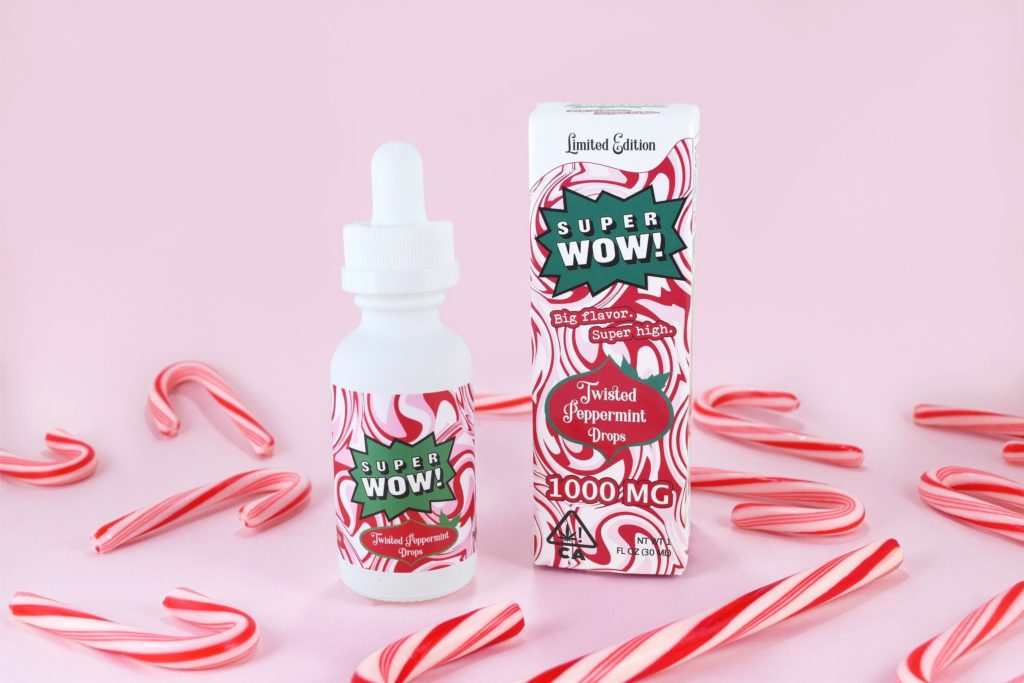 With tinctures by Super Wow!, you can get the heads on your list super baked even if they're no longer playing Tokémon. Made with a combination of cannabis extract, MCT oil, and natural and artificial flavors, Super Wow! comes in flavors like Twisted Peppermint, Strawberry, and Blue Raspberry, so you can drop them on the tongue or add extra flavor to your favorite drink. They're high-potency, sugar-free, gluten-free, and inhalation-free, so the non-tokers on your nice list can enjoy a portable high without having to smoke or vape.
Now that you have ideas for every type of head and even non-smokers on your list, you're ready to be the Santa who delivers the goods. Spark up the holidaze with the perfect gift from Doobie Nights and make it a very Mary Christmas, Happy Chronnikkah, and Hempy Kwanzaa for all!
Shop our Specials for the Holidays!