Who's excited to be able to step thru the Portal of Wonder and experience the unique immersive environment of Doobie Nights again? It's been a long few months, and we are finally ready to cautiously re-open our doors to customers. Our top priority is the safety of our Doobie Fam, so we have implemented lots more sanitation procedures, safety precautions and ordering processes that reduce contact as much as possible.
PLEASE read the re-opening guidelines and information below as you prepare to pay us a visit. We are all in this together, and the more careful we are, the safer we will be able to keep our community.
If you don't feel ready to come back inside the store, don't worry – Curbside Pickup isn't going anywhere, and quick and convenient online ordering for either Curbside or In-Store Pickup will still be available.
Covid-19 Safety precautions
Please follow these guidelines to keep yourself and our entire Doobie Fam safe:
If you don't feel well, have a fever or cough, or have been exposed to anyone who is sick, PLEASE stay home, isolate, and take care of yourself. If you are quarantined at home and need delivery service, we suggest ordering delivery from our friends at Mercy Wellness.
Wear a Mask any time you go out in public and before entering any buildings. Masks are REQUIRED to enter our store, and our staff will all be masked for your safety. We will have masks available for sale if you need one. If you cannot wear a mask, please use Curbside Pickup.
Wash Your Hands and use Hand Sanitizer as often as possible, and avoid touching your mask or face. We keep hand sanitizer stocked at the front desk and throughout the store for your convenience. Please ask a member of our team if you need help locating it.
Keep Your Distance from others and allow for at least 6 feet of space between you and other customers. Our floors will be marked with lines to help guide you through the store and demonstrate distancing guidelines.
Please Do Not Touch any of the products or the shelves in our store. Product details can be found on our website, and our budtenders can answer any questions you may have. If you need to take a closer look, please ask for assistance from a budtender and our team will be happy to help.
Limit your exposure by limiting your time indoors and near others. You can place your order online for super quick in-store or curbside pickup if you'd rather not come inside the store.
You do not need to exhibit any symptoms or be an essential worker to get a FREE COVID-19 Test! Getting tested eases your mind and helps you make more informed decisions. It also helps to make sure there is more accurate data to track community spread. You can find your nearest testing site here.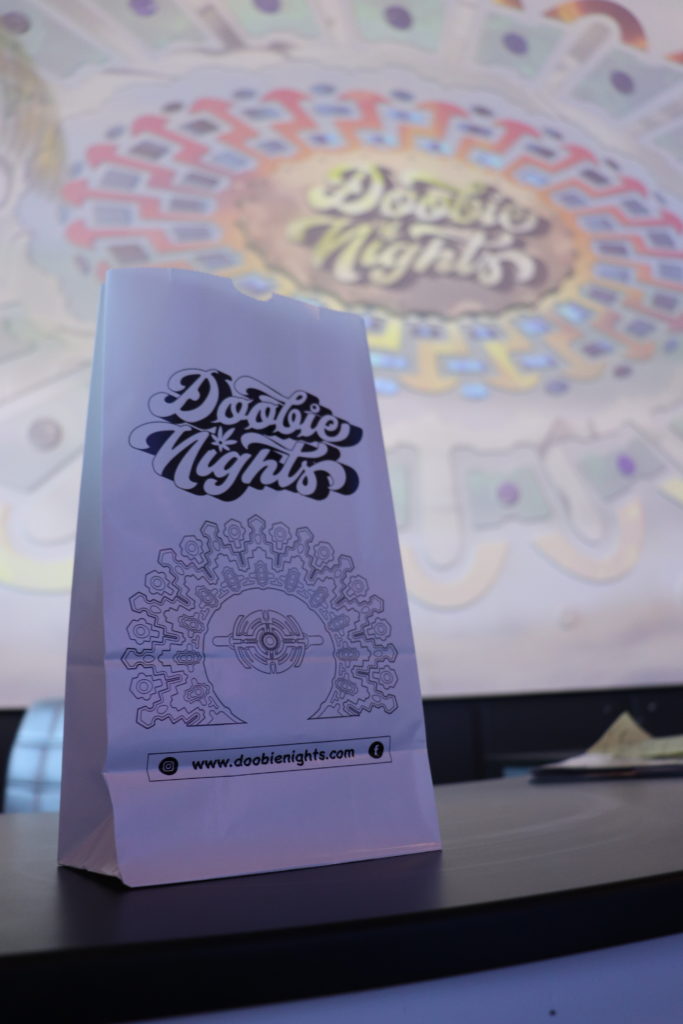 Ordering options
HOW TO PLACE AN ORDER 
Step up to the next available in-store ordering kiosk.

(Touch screen TVs or Tablets)

Use our website to search for product info, pricing, and to place your order.  

Once your order is placed, make your way to the checkout counter to pay and pick up your order.

We accept Cash, Credit & Debit cards, 

Apple Pay & Google Pay!
REMINDERS
Ask a Budtender for help at ANY time! If you have questions or need assistance placing an order, our team is here to help!
Please stay behind the lines marked on the floor, and please

REFRAIN FROM TOUCHING ANY PRODUCTS

for your safety & the safety of others.
Please remember to

social distance

at all times, keeping at least 6 feet of space between you and other customers. We have placed dots on the floor in our checkout lines to make this easier.
Remember that all

THC levels

,

flower types

, and product info can be found on our website's Shop page.
Touch screens and surfaces are

routinely sanitized

for your safety.