The rain has finally returned to Sonoma County and we hope you're staying cozy as we head into hoodie season. As we look forward to the busy holiday season, we've got lots of fun plans in the works as well as some ways to give back and support our community. And we have so much to be thankful for, especially our amazing Doobie Fam!
Look out for our food drive bins in store soon – we are planning to work with the Redwood Empire Food Bank to help gather food donations for the hungry in our community. Anyone that brings non-perishable food items to donate will be rewarded with penny products – so keep an eye on your inboxes for an announcement when we kick off our holiday food drive! We are also planning to do a Toys for Tots toy drive to help make the holidays a little brighter for kiddos in our area. It's the season of giving and we're here to DO our part and BE a positive force for our local community.
This month we have some amazing specials running, in addition to our almost daily demos and sales. Once again we'll be celebrating Danksgiving with a week of deals highlighting a different category each day – make your Thanksgiving dinner a little more bearable by picking something up to share with that one cool uncle and your cousin who's always down to smoke before dinner. Stop by and see us, and don't forget to start your holiday shopping early! We've got a little something for everyone at Doobie Nights.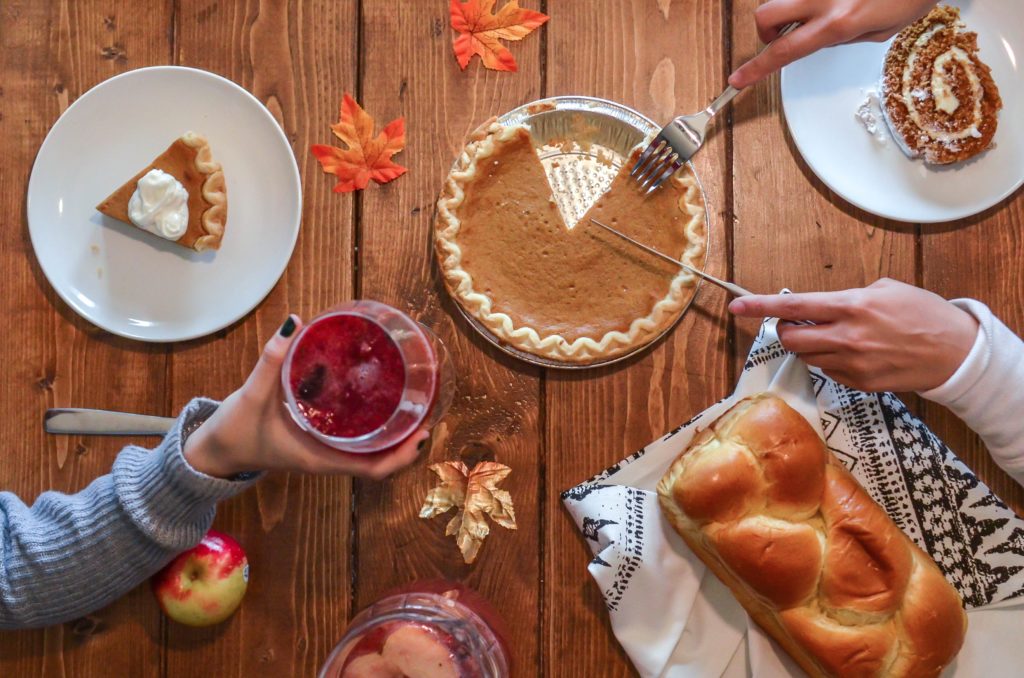 November 2022 Doobie Deals
RECURRING DAY OF THE WEEK SPECIALS
Women Owned Wednesdays: We are highlighting a few of our women owned brands every Wednesday in November! Keep an eye out for additional deals each week.

Autumn Brands – Buy any Autumn Brands product, get a pre-roll for a penny.
Garden Society – Buy any Garden Society product, get a 2pk of gummies for a penny.
LEVEL – 20% off all LEVEL products.

Proof – 20% off all Proof & SuperWow products 

Friendly Fridays:

Every Friday in November, buy any Friendly Farms product, get a Friendly Farms live or cured resin vape cartridge for a penny.

Redwood Remedies Weekends:

Every Saturday & Sunday in November – Buy any Redwood Remedies product, get one of equal or lesser value for a penny.
ONGOING SPECIALS – WHILE SUPPLIES LAST
Kiva Halloween Goodies: Buy any Kiva product, get a choice of available Halloween flavors of Camino gummies, Lost Farm chews or a Kiva chocolate bar for a penny.
LitHouse: Buy any LitHouse eighth, get an eighth for a penny
Talking Trees: Buy any Talking Trees / Loud Trees product, get a Talking Trees pre-roll for a penny.
Yummy's Gummies: Buy any Yummy's product, get another for a penny!
DANKSGIVING WEEK – NOV 21-28:
Munchie Monday – BOGO deals from select edibles brands.
Terpy Tuesday – BOGO deals select from concentrate brands. 
Wellness Wednesday – BOGO deals from select tinctures, topicals, capsules brands.
Closed Thanksgiving Day
Flower Friday – BOGO Deals from select flower & preroll brands.
Saturvape – BOGO deals from vape / cartridge brands.
Salud! Sunday – BOGO deals from beverage brands.
Cyber Monday – Special product gift with every order placed online today (order must be placed on the website before checking in).
As always, check in with your budtender to see what specials we have available and learn more about their favorite brands. There's always something discounted on our Products on Sale list as well. We're here to bring you the best deals and the best experience every time you step thru the Portal of Wonder!
Shop All Current Specials: